Love the Hell Out of Them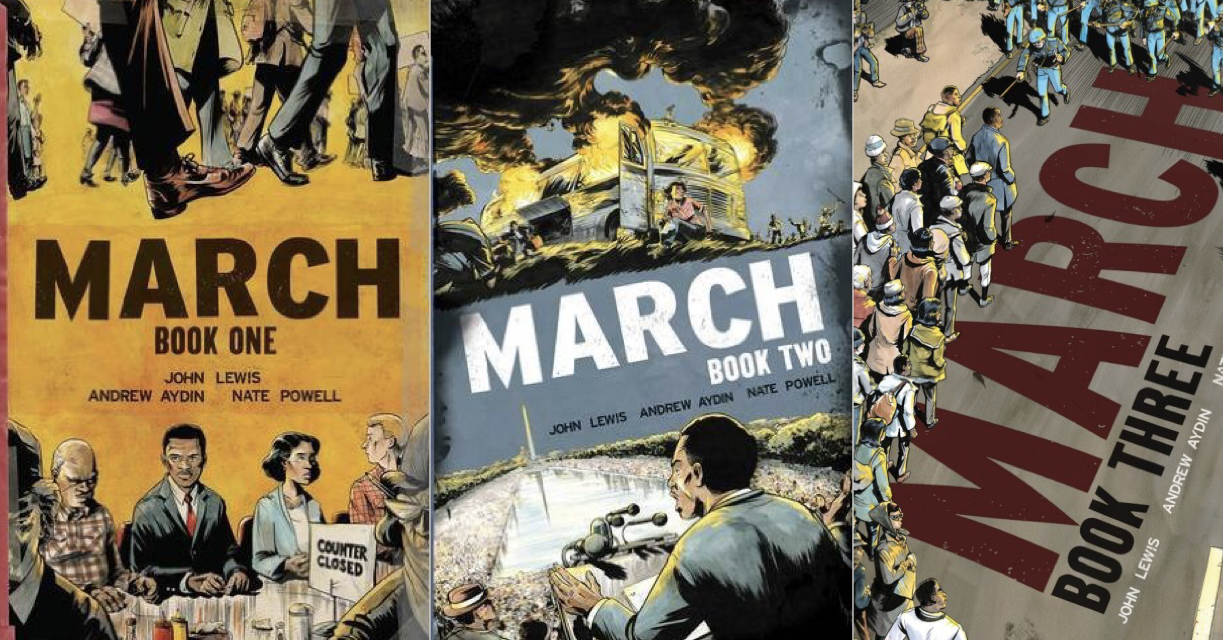 I already had protesting on my mind when the alarm went off early on a Sunday morning only to hear Krista Tippet interviewing civil rights legend Congressman John Lewis. She titled the episode The Art & Discipline of Nonviolence. I highly encourage you to take a listen. If this is your first time listening to On Being, I guarantee it won't be your last. In these days when we are learning that we were too complacent and too confident in our beliefs that those governing our precious country would never set our democracy in retrograde motion, spiraling us backwards towards an era of repression. Since nonviolent action is part of every day life now, I've been studying up on it a bit, which led me to seek the wisdom of one of our great civil rights architects, Congressman Lewis. His ideas are rich in vision and filled with lofty goals.  His methods are methodical and implementable. It was his motivation, however, that blew me away. It's love.
Protest is love in action. When we love our country so much, when we love democracy so much, it's simple. We have to bring the promise of democracy to fruition - for all of us.
Achieving the democracy we dream of asks a lot of us. It requires careful study. They studied Thoreau and Gandhi, iconic practitioners of civil disobedience. It requires practice. They role played being attacked, ridiculed, spat upon. It requires internal discipline. They stood still, calm, respectful. It requires preparation.They practiced how to roll up and cover their head when kicked. It requires sacrifice. "When we left to go on the freedom ride, we were prepared to die for what we believed in." It requires pacing. "Our struggle is not a struggle that lasts for one day, one week, one month or one year or one lifetime. It is an ongoing struggle." It requires eye contact. If they kick you, look them in the eye. "Yes, you may beat me, but I'm human."
How did John Lewis encourage this sort of bravery in his band of protestors? He brought it back to love.
We, from time to time, would discuss if you see someone attacking you, beating you, spitting on you, you have to think of that person, you know, years ago that person was an innocent child, innocent little baby. And so what happened? Something go wrong? Did the environment? Did someone teach that person to hate, to abuse others? So you try to appeal to the goodness of every human being and you don't give up. You never give up on anyone....

That you beat me, you arrest me, you take me to jail, you almost kill me, but in spite of that, I'm going to still love you. I know Dr. King used to joke sometime and say things like, "Just love the hell outta everybody. Just love 'em."
Towards the end of the interview he says, "When you pray, move your feet." Loving our still-flawed, ever-developing democracy has set us on a path that may wind a bit, but if a man nearly killed while standing up for it is is still walking that route consistently and persistently, it makes me feel less lonely and more confident that will reach our destination sooner.
I will continue to move my feet.
P.S. I finally had the honor of meeting Congressman Lewis in Miami.